Complete Family Care
We treat the entire family, from pregnancy & infants all the way through to your golden years. We specialize in finding and correcting spinal misalignments that impede proper nerve flow and function.
Pregnancy
Pregnancy imposes unique stresses on the mothers body typically seen around the low back and hips. Gentle chiropractic care can help reduce the physical demands on both mom and baby helping decrease labor time and pain.
Go to Family Care
Family Care
From birth to adulthood, chiropractic care can help maintain proper body function, which in turn can lead to faster healing and improved posture. Whether you or your child has had a recent fall, bump, or is suffering from ear infections, colds, improper sleep, teen "text-neck", or complaining of muscle aches from your most recent workout, Chiropractic can help.
Go to Seniors
Seniors
Aging is part of life, and pain is often called a normal part of that process. Pain is not normal and shouldn't limit the best years of your life. Gentle chiropractic adjustments can help restore natural form and function, allowing you to get back to doing the things you love.
Go to Accidents
Accidents
Whether your airbag deployed or not, you could have damage due to even low impact fender-benders. If you've been in an accident of any kind, it's worth getting checked out by a chiropractor. It's important to get evaluated as soon as possible after an accident, even if you're not in pain after the accident. Pain is often the last symptom to appear.
About Us
"The doctor of the future will give no medicine but will interest his patients in the care of the human frame, in diet and in the cause and prevention of disease." ~ Thomas Edison
At Unruh Chiropractic and Wellness we believe the nervous system holds the key to the body's incredible potential to heal itself. The nervous system controls and coordinates all organs and structures of the human body. Manipulative therapy involves specifically directed forces to the body that improves mobility in the areas that are restricted restoring nerve flow and function. We practice a drug-free, hands-on approach to health care that includes patient examination, diagnosis, and treatment. Chiropractors have broad diagnostic skills and are also trained to recommend therapeutic and rehabilitative exercises, as well as to provide nutritional, dietary, and lifestyle counseling.
Over time even the smallest trips, scrapes, and falls can affect how our body copes with these subtle changes. "As the twig bends, so grows the tree."

What we put in our body, whether it's good or bad will effect our body. These choices affect our health, growth, and development over time.

Our health can be greatly affected by how we think, feel, and act. Mental and physical health are key factors in your long term health.

The nervous system controls and coordinates all organs and structures of the human body. Proper nerve flow opens the door to a pure, natural health.
Our Team
Chiropractic brings out the vibrance in us all. Take a moment every day to enjoy the small things in life.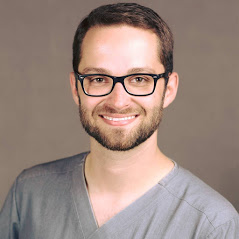 Dr. Ryan Unruh, BS DC
The Doctor
Dr. Unruh earned his bachelors degree in Athletic Training and minored in Kinesiology at Kansas State University. He then attended Cleveland University where he earned his Doctorate in Chiropractic.